Welcome to the Annual Spring Awards Ceremony
June 13, 2020
The Annual Spring Awards provide a time and place for our collective recognition of group and individual achievements of all of those who make Cerro Coso a special place. In this time of social distancing, we have come together from our homes to honor some of the exceptional individuals at Cerro Coso and recognize the tremendous efforts that many have made over the past year.
Staff and Faculty Awards
The following set of awards are awarded to faculty, staff, and administrators who have made great contributions to the college and its students.
Excellence in Education Award
Cerro Coso Community College Excellence in Education Award recognize faculty, classified, and administrator's outstanding contributions and leadership in higher education. Cerro Coso nominees are selected by President's Cabinet through identifying those who demonstrate innovation, program building, community outreach, and achievement in improving student learning. Those selected exemplify hard work, excellent services to students, and commitment to quality of learning environment in instruction or student services.
Lisa Stephens, Peter Fulks, Alec Griffin, Nicole Griffin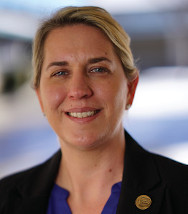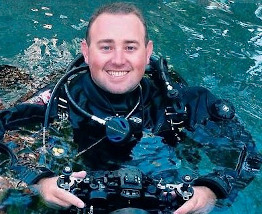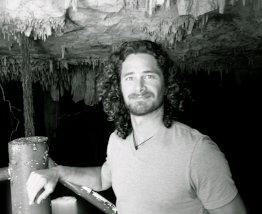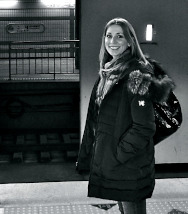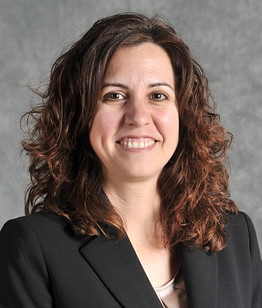 This year's Excellence in Education Award is going to two very separate people/groups who have been nominated for their outstanding work in leading college efforts in serving an underrepresented population and ensuring our education environment is safe for all. The recipients are Lisa Couch, and the champions of our Incarcerated Student Education Program (ISEP): Alec Griffin, Peter Fulks, Lisa Stephens, and Nicole Griffin.
Normally, Excellence in Education award nominees are well-kept local secrets whose contributions, while meaningful to those impacted by them, are felt in a somewhat limited scope close to home. But in this instance it feels like we are late to the party in recognizing the ISEP champions for developing this impactful and effective program.
The prison program began in fall 2015 with 18 students in one section of Counseling C101 at California City Correctional Facility and has since grown to serving over 750 students per semester in more than 75 sections at both the Cal City and Tehachapi prisons. At Tehachapi, classes are offered in four yards providing students the opportunity to complete coursework in their choice of up to five associate degrees: Administration of Justice AA-T, Anthropology AA-T, English AA-T, Psychology AA-T, and Liberal Arts in the Social and Behavioral Sciences. The program is poised to grow again in 2020-21 by an additional 25%, in part by adding the Sociology AA-T as an additional degree option.
More impressive than the program's growth has been its results. In 2019, incarcerated students completed classes at an 86.6% success rate, almost twelve percentage points higher than the 74.7% average for non-incarcerated students. AfricanAmericans succeeded at a rate more than thirty percentage points higher than non-incarcerated African-American students, 87.4% to 54.0%. The prison numbers shed a light on true equity: whether by age or ethnicity, all demographic groups are tightly clustered in achievement rates.
In addition, the program saw the introduction of the Phi Theta Kappa honor society at both facilities, with an immediate large number of inductees in good standing. A peer mentor program has been developed. And a number of students have even been recognized as National Latin Exam awardees. Over the past two years, more than 40 students have earned their associate degrees in the two facilities. For lives that have been restricted for years by justice-involved horizons, the prison program has been nothing short of inspirational. As one of the Tehachapi graduates said, "It's the beginning of a new life and it's probably got to be my biggest accomplishment so far."
Cerro Coso's Incarcerated Student Program has earned recognitions and accolades from organizations as far flung as the state-wide California Academic Senate, which honored Alec Griffin and Peter Fulks with the 2019 Regina Stanback-Stroud Diversity Award, and the McSilver Institute of NYU, which partnered with the program to engage in a multi-year study Trauma-Informed Teaching Practices.
Lisa Couch is being recognized for her work during and after the earthquakes. Lisa was the main point of contact in communicating the level of damage to the IWV college buildings. She coordinated tours and inspections with district, local, and state officials. Her level of detailed accounting was recognized by the Kern Community College District Board of Trustees and the California Community College Chancellor Office.
The coordination of all of the inspections to assess the damages to our facilities and tracking the repairs that were needed to reopen the buildings allowed students to return to classes and employees to return to work. Her diligence on this will provide reimbursement from state and federal agencies. During all of this work Lisa's primary goal was the safety of the students, staff and faculty of Cerro Coso. Without Lisa's leadership and project management skills displaying the required attention to detail the college would have struggled to start classes on schedule this fall.
All of these worthy recipients will be recognized at the Spring Awards Ceremony and will be given the opportunity to attend a professional development conference of the choice. Congratulations to them all! Your dedication and leadership in both of these important areas has provided excellence inside and outside of the classroom.
Please join me in congratulating them all for this prestigious award!
Awards for Teaching Excellence
The following award recipients have been selected by students for excellence in the classroom.
Academic Senate Staff Award
The Academic Senate Staff of the Year Award recipient is selected by faculty. Staff members are nominated, discussed, and then voted on.
Jessica Kawelmacher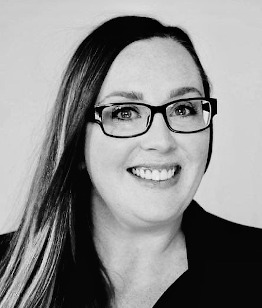 Hello, I nominated Jessica because of her commitment to our students. She always goes above and beyond to help students. If students have a problem that requires assistance, I point them in her direction because I know she will do everything in her power to make sure their needs are met. She also was instrumental in creating the veteran's club which helps students who have served our country and their families. Because of her hard work the club is part of a national organization that provides training and networking opportunities for students and faculty. We appreciate everything she does - congratulations!
Classified Senate Staff Award
The Classified Senate Staff of the Year Award recipient is selected by classified staff. Staff members are nominated, discussed, and then voted on.
Candy Caine, Inge Olsen, and Mike Barrett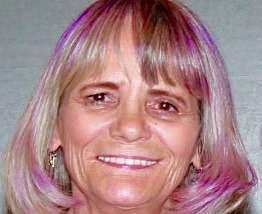 Candy Caine
Ridgecrest/IWV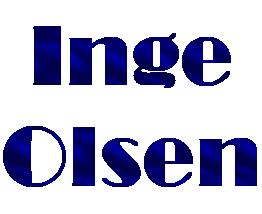 Inge Olsen
East Kern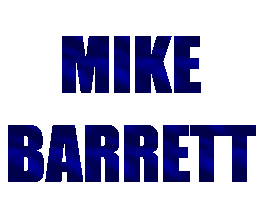 Mike Barrett
ESCC
Hello, my name is Paul Kuttig, and as the CC Classified Senate President, it is my privilege to present the three winners of the Classified Staff of the Year.
Candy Caine at IWV, Ridgecrest: Candy is always very dependable, always smiling, and is always willing to help. She always does her best to have a car available at any time. She always greets people who come through the door or who pass by her area while walking down the hallway.
Inge Olsen at KRV, Lake Isabella: Inge has been with Cerro Coso for over 20 years and is seen as the go-to person at KRV. Inge has helped keep that site up and running by assisting the various site directors, overseeing student workers, helping schedule rooms, and often times being the person to assist IT in remotely working on an iTV issue.
Mike Barrett, at Eastern Sierra: Mike works tirelessly as the CSEA local chapter president and as a System Support Specialist II in IT for ESCC. He is always helpful and encouraging, and there aren't too many times when you won't see him without a smile and his mug of coffee.
Congratulations, Candy, Inge, and Mike!
ESCC's Classified Employee of the Year
Mike Barrett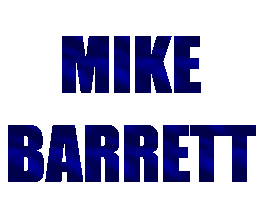 ESCC's Classified Employee of the year is Mike Barrett.
He was unanimously recognized for his technical expertise, availability and responsiveness, great attitude, and mad barista skills! I'll also add that I appreciate his leadership skills among the classified staff and his ninja-like abilities in managing upward. Here's what the rest of the team said about Mike:
Mike is an amazing coworker that is rarely in a bad mood. He always has a smile, great laugh, and/or cup of coffee to share. Without complaint, he'll also help you dig your car out of the snow or fix your IT stuff when you break it. We're lucky to have him on our team.
Mike deserves the honor of being classified employee of the year because he always goes above and beyond. He engages with students, he has a cheery and pleasant demeanor- even when things are stressful, and he is always available no matter which campus he is on! High five Mike!!! We appreciate you!
Mike, is there when you need him whether he is on site where you are or not. He is magic, very helpful with everything you ask of him. No complaints, No frustrations. He is so even keeled and gets you up and running. Love it when I come in and the coffee is ready. When I ask him a question he is very honest and explains in detail.  He is a team player very positive and up lifting. Mike is a great co-worker and asset to ESCC.
Simply put, Mike is our ROCK! Friendly, Helpful, Involved and Caffeinated. He goes above and beyond every day!
So, thank you, Mike Barrett, from all of us for all you do at ESCC, including the coffee! Congratulations, we really appreciate you!
—Deanna Campbell