The Board of Directors of the Cerro Coso Community College Foundation consists of 11 members, 8 of whom serve three-year terms. Permanent members of the board are the President of the College, the College Development Director, and the member of the Kern Community College District Board of Trustees which represents Cerro Coso.
Chad Houck
Foundation Treasurer
Cameron Bruce
Board Member
Deidre Patin
Board Member & President Elect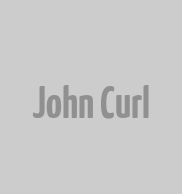 John Curl
Board Member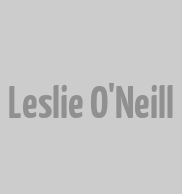 Leslie O'Neill
Board Member
---
Meet Our Members
Dr. Sean Hancock, President of CCCC
Dr. Sean C. Hancock joined Cerro Coso Community College as president in September of 2020.
He brought extensive experience in higher education administration, instruction, and student learning support services that will ensure Cerro Coso Community College's continued emphasis on improved student outcomes, building on the outstanding leadership of his predecessor, President Jill Board," Burke says. "Additionally, Dr. Hancock will have a keen focus on navigating through the current Covid-19 crisis with a long-term vision for transitioning to a more stable environment in the future.
Previously Dr. Hancock served as Vice Chancellor for Student and Institutional Success at Grossmont-Cuyamaca Community College District in El Cajon. His primary responsibilities included providing vision and leadership for the district-wide academic and student services, community and workforce development, integrated strategic planning, institutional research, and information technologies. He has more than 20 years of experience in community college administration and leadership in California.
He earned an Associate's Degree from College of the Sequoias in Visalia, a Bachelor's in Management and Organization Development from Fresno Pacific University, an MBA from TUI University in Cypress, and holds an Ed.D. in Educational Administration and Leadership with an emphasis in Higher Education/Community Colleges from University of the Pacific in Stockton.
Dr. Hancock is a strong and innovative leader who can build a successful future for Cerro Coso Community College by working with the Kern Community College District to achieve the vision set forth for student success.
Alexia Svedja, CCCC Foundation President
Alexia Svedja is a native Idahoan that has called the Antelope Valley home since 1999. She is currently the president and executive director of the California City Chamber of Commerce and president-elect of the Cerro Coso Community College Foundation board.
Alexia holds a bachelor's in German from Utah State University, a master's in Bilingual-Bicultural Studies from the University of Texas, San Antonio, and a certificate in Nonprofit Management from Duke University.
Alexia started her career teaching English at the Defense Language Institute. She continued in the education field as a teacher trainer for the states of Texas and Colorado and as the director of an adult literacy program. Many moves, due to her spouse's career, resulted in an eclectic resume. While Alexia never quite left teaching, she made the change over to nonprofit management and consulting. She specializes in rebuilding struggling organizations and establishing new nonprofits. In her current position, she is passionate about bringing positive change to her local community and area.
Alexia also taught and rewrote the curriculum for Adult English as a Foreign Language classes at Cerro Coso.
Derrick Hu
Derrick Hu is the Deputy Director for the Office of Small Business Programs, Naval Air Warfare Center, Weapons Division (NAWCWD). He was born and raised in Honolulu, HI.
Derrick is a veteran of the US Air Force serving in the logistics career field.
He is a graduate of Musician's Institute of Technology (MI) in Hollywood, CA. Derrick has a Bachelor's degree in Business Administration and a Master's Degree in Administration from California State University, Bakersfield (CSUB).
He was hired as an intern for the Navy Acquisition Intern Program (Outstanding Scholars Program) supporting the NAWCWD Contracts Competency and has experience in "cradle to grave" contracting and supporting many of the DoD's Electronic Acquisition Initiatives. Derrick has been a resident of Ridgecrest, CA since 1994. He is married to Teresa (O'Neil) and has two adult children (twins). Derrick enjoys traveling and spending time with his family. He has a passion for music and loves playing and collecting (left-handed) guitars. Derrick is the lead guitarist for recording artist Andrew Ryan and supports other local musicians.
Volunteer Experience:
Chair, DoD Western Regional Council for Small Business Advocacy and Education
Voting Board Member of the SSUSD Special Education Community Advisory Committee
Club President (and various officer positions), Ridgecrest Possibilitarians Toastmaster Club
Executive Board Member, China Lake/Ridgecrest Chapter of the National Contracts Management Association (NCMA)
Advisory Committee Member, Leadership Ridgecrest Inaugural Program
Cameron Bruce
Cameron Bruce is a registered professional engineer in private practice after retiring from 35 years in federal service.
Cameron held a series of positions in engineering and management which led him to a rich and rewarding career in research, design, and testing of science and technology demonstrations.
"I am forever grateful for the solid foundation I received at Cerro Coso. I was enabled to complete my upper-division engineering work at San Diego State University followed by Graduate degrees at CSU Bakersfield & California Lutheran University. It is gratifying to observe that Cerro Coso still has first-class faculty to provide great starts for transfer students in all fields as well as specific vocational programs which provide successful careers for students, and top-notch employees to meet the needs of local industry."
Deidre Patin
Deidre Patin has been a member of the Cerro Coso College Foundation Board since 2015 and served as Foundation Board President for two years. She is an active volunteer at Saint Ann's school and also serves on the Ridgecrest Area Convention and Visitor's Bureau.
An alumnus of Cerro Coso Community College, Deidre went on to earn her Bachelor's degree in Business in 2006.
In her full-time career with the Naval Air Warfare Center Weapons Division, Deidre serves as a Public Affairs Specialist and the NAWCWD community liaison.
Both natives to the valley, Deidre met her husband Jason while attending Burroughs High School. They moved away for several years, returning in 2003 to their hometown of Ridgecrest. Deidre and Jason have four children, two adult sons and two young daughters ages 8 and 6. They also have a beautiful granddaughter and two more on the way.
Foundation Staff
Kim Metcalf, Executive Director for Foundation
Email: kimberly.metcalf@cerrocoso.edu
Phone: (760) 384-6145
Kim Metcalf is the new Executive Director for the Cerro Coso Community College Foundation. Kim was born and raised in Ridgecrest and although she loves the desert, her heart really belongs near the water. She spent most of her summers growing up in Laguna Beach living the "beach" life. Kim's family came to Ridgecrest in the early fifties seeking employment through China Lake. Kim expresses she has so many wonderful memories of growing up in this valley - knowing everyone and truly feeling like part of a large family. The majority of Kim's adult life was spent working in the legal community as a Paralegal for both Attorneys and the private sector. In 2018 Kim changed careers and took on the huge challenge of becoming the Executive Director of the RRH Foundation. Furthermore, Kim states how leaving the legal community to concentrate on assisting in building a Foundation for the Ridgecrest Reginal Hospital was a truly wonderful and rewarding experience. Kim communicates her appreciation for how fortunate she is to live in this community, "a community that is large enough to make a difference yet small enough that we are privy to see the difference we have made." Kim has been married to my wonderful husband, Michael, for 30 years. Mike was also born and raised here in Ridgecrest and has been teaching the EMT program at Cerro Coso for 23 years. Additionally, Kim has three children whom she is very proud of. Interestingly enough, all three of her children and her husband attended Cerro Coso. When asked what Kim likes to do for fun or if she has any hobbies, she states, "I have always been active in our community and presently serve on the BOD for the China Lake Rotary Club. For the past two years I have volunteered with CAPK arranging Christmas gifts and baby gifts for some of their clients and I am also active with Beta Sigma Phi sorority." Kim emphasizes that in her "spare" time she enjoys spending time with family and friends. To conclude, Kim claims her favorite motto "will always be Live, Laugh, Love which [she] feels just about covers all the bases when it comes to how we should live our lives."
Chandler Petrovich, Department Assistant III
Email: chandler.petrovich@cerrocoso.edu
Phone: (760) 384-6262
Chandler Petrovich is the Department Assistant III with the Public Information Office at the IWV Ridgecrest Campus. Chandler is a Ridgecrest native and a first-generation college student who graduated from Cerro Coso in May of 2020 with her associates for transfer in Psychology. Chandler was also involved in the Cerro Coso Women's Soccer program 2018-2019. Additionally, Chandler is currently pursuing her bachelor's degree in Business Management from Western Governors University. Chandler's professional background involves working as a Technical Writer and Office Manager at NAWCWD. Chandler is over the moon to be working at Cerro Coso because she is passionate about helping people pursue their goals. To point out just a couple of Chandler's hobbies include snowboarding, hiking, backpacking, camping, and traveling. Chandler values making genuine human connections and spreading kindness.